Super Villain Saturday 11-16-2019 | Miami Stand Up Comedy | Doors 10:30pm
November 16, 2019 @ 10:30 pm

-

November 17, 2019 @ 2:00 am

$7.00
GET YOUR TICKETS BELOW
Come see the best comedians in town hit the best stage in town!
Premium Stand Up Comedy comes to the Villain Theater Miami. See a different comic every 10 minutes all night, and even some surprise drop ins from veteran road comics. Got a joke you've been wanting to try on stage? Then stick around after the premium showcase for the open mic, or hang in our a/c lobby and mingle with good drinks and music. The most diverse/funniest line up in all of Miami, you do not want to miss this!
Little Haiti is a safe up-n-coming historic Miami area that is attracting a ton of new exciting businesses and studios! Blocks away is the beautiful Little Haiti Cultural Arts center, and soon to be film sound stage 'Magic City Studios'. The NE 2nd ave is fast-ly becoming the go to strip for unique bar/lounge entertainment.
-Free building & street parking
-18+ / 21+ to Drink
-24/7 Police monitoring
-Open mic list opens at 11pm
– $7 online ticket or $10 at the door
For more info visit: http://www.VillainTheater.com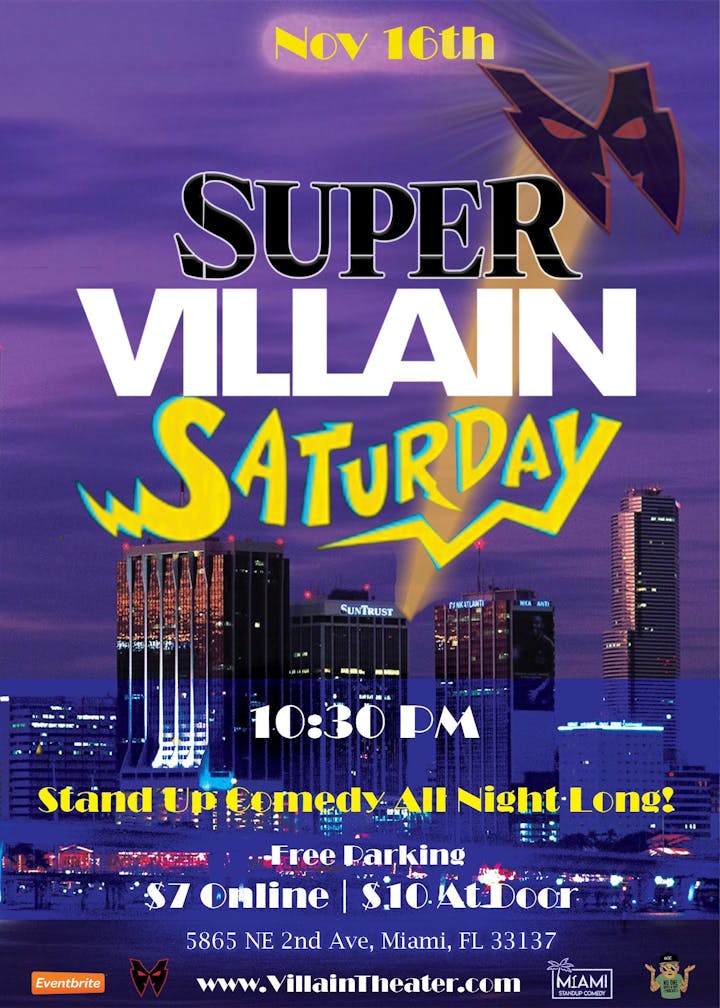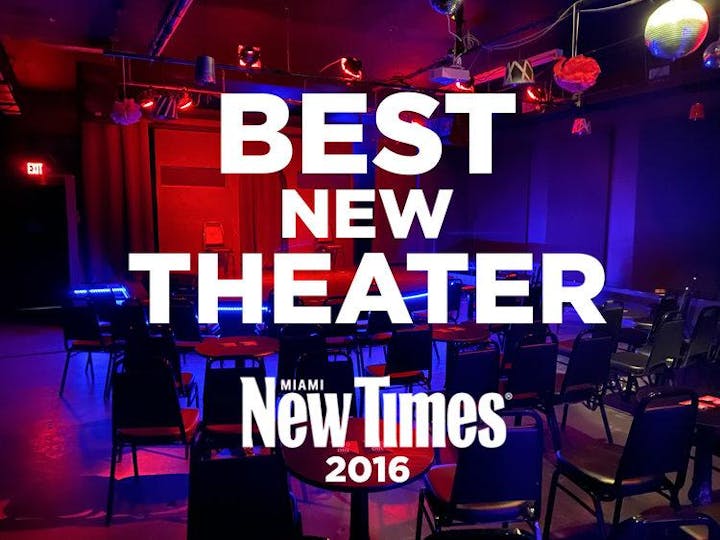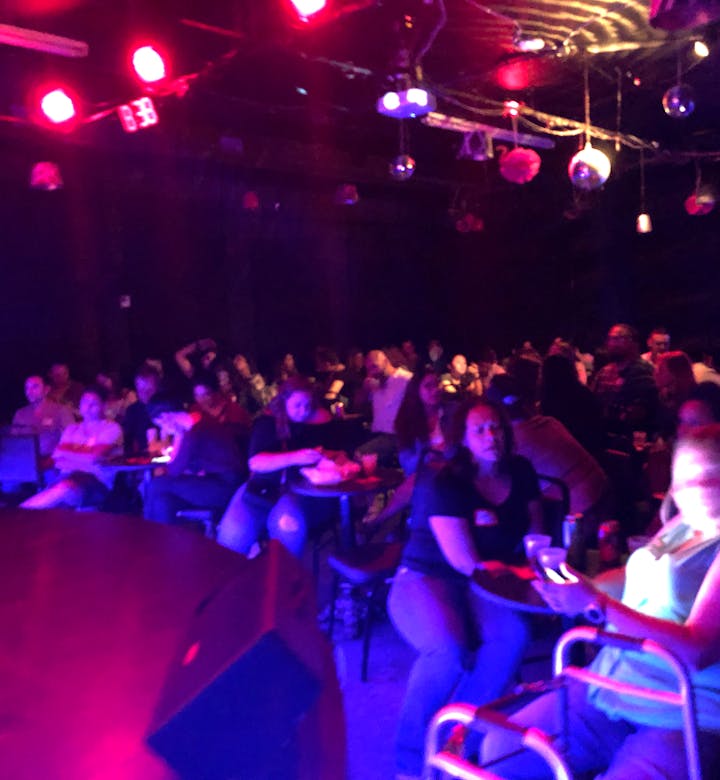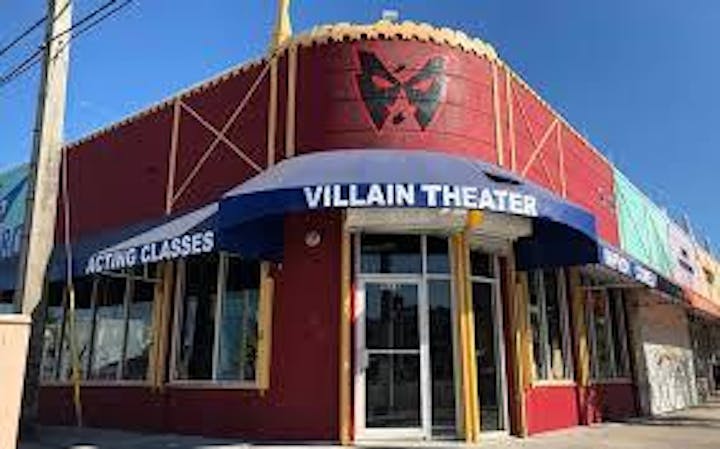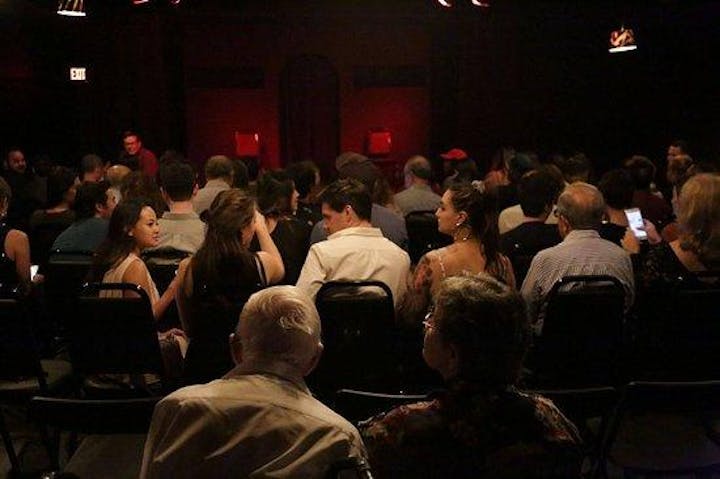 Please Call the venue or event organizer before heading there!
Event Categories
Each comedy event on our calendar are different! Look for the "event category" info on each event.
Pro Show: Professional and touring stand up comedians coming to Miami on a show with a large production company.
Virtual: This show will be live, but in digital format! Join us online with the comedy community for a virtual comedy show at the comfort of your own home!
Showcase: Experienced stand up comedians are selected to perform.
Open Mic: Anything goes! Up and coming stand up comedians hit the stage and try out their material.
Improvisation: Unique variety show where improv troupes come up with comedy sketches on the stage with audience participation.